Hey Folks! I've been previewing setups from my new eBook, Profiting with Pivot-Based Moving Averages, over the last two weeks in the blog – and I'm finally making it available to you! FREE!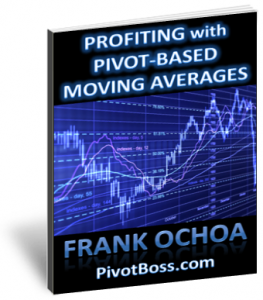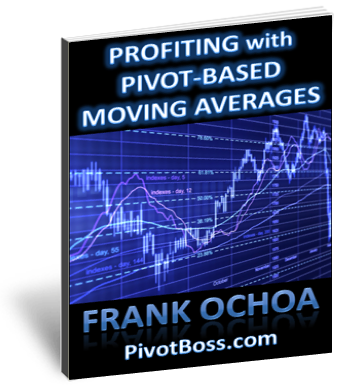 Profiting with Pivot-Based Moving Averages is a 50-page guide to analyzing and trading the market using mulitple moving averages.
It's chock-full of powerful setups that can help you make money in any timeframe and in any market.
I describe my favorite ways to analyze and trade the market using pivot-based moving averages and reveal powerful setups, including:
The PEMA Pull-Back
The PEMA Breakout
The PEMA Crossover
The Modified PEMA Crossover
I also include 9 scripts for each indicator, system, and stop covered in the book, so you can find and trade the same setups!
If I'm being honest, this 50-page eBook was actually a chapter that I withheld from my actual book Secrets of a Pivot Boss – which should be available in August!
I wanted to make this eBook available to you FREE as a show of gratitude for visiting PivotBoss.com and for all the positive feedback I've received.
You can get Instant Access to Profiting with Pivot-Based Moving Averages right now! Just enter your email address in the form below!
Don't worry, we will NEVER share your information.
If you want more information, CLICK HERE!

Read it and let me know what you think!
I hope you all had a wonderful 4th of July!
Cheers!
Frank Ochoa
PivotBoss.com
Follow Frank on Twitter: http://twitter.com/PivotBoss