Short Opp in $UNG
November 2, 2010 in Analysis
United States Natural Gas Fund ($UNG) has been trending steadily lower since June, offering high probability short opportunities throughout the decline. The recent short signal could forecast a new low for $UNG ahead. Take a look..
PEMA Pull-Back
The daily chart of $UNG shows a new short signal has fired via the PEMA Pull-Back system, which fires entries on pull-backs during trending markets.
Essentially, every pull-back during a bearish trend becomes a selling opportunity.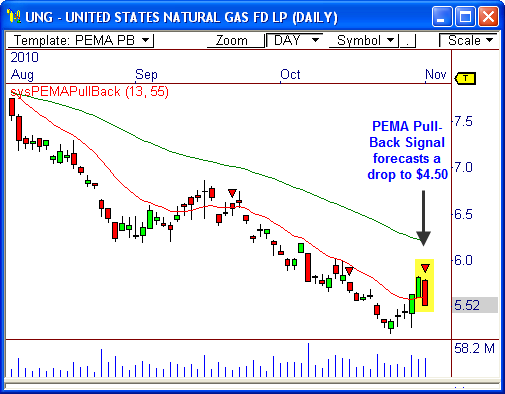 If price remains beneath $5.85, we could see another round of weakness to price levels below $5.00 – and potentially down to $4.50.
FREE eBook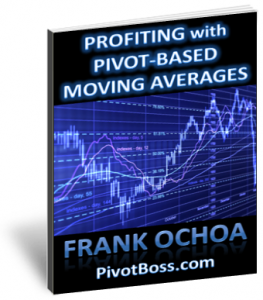 If you want to learn more about the PEMA Pull-Back system, gain INSTANT ACCESS to my FREE eBook Profiting with Pivot-Based Moving Averages HERE!
In this eBook, you'll also learn more about the incredible Modified PEMA Crossover system, which has fired amazing buy and sell signals in the current market!
Give a try!
Cheers!
Frank Ochoa
PivotBoss.com
Follow Frank on Twitter: http://twitter.com/PivotBoss