Hi Traders!
After Crude Oil made a significant recovery from the May 5, 2017 lows to our target zone between 48.75 and 50.20, I've been asked by several traders how I was able to arrive at this conclusion.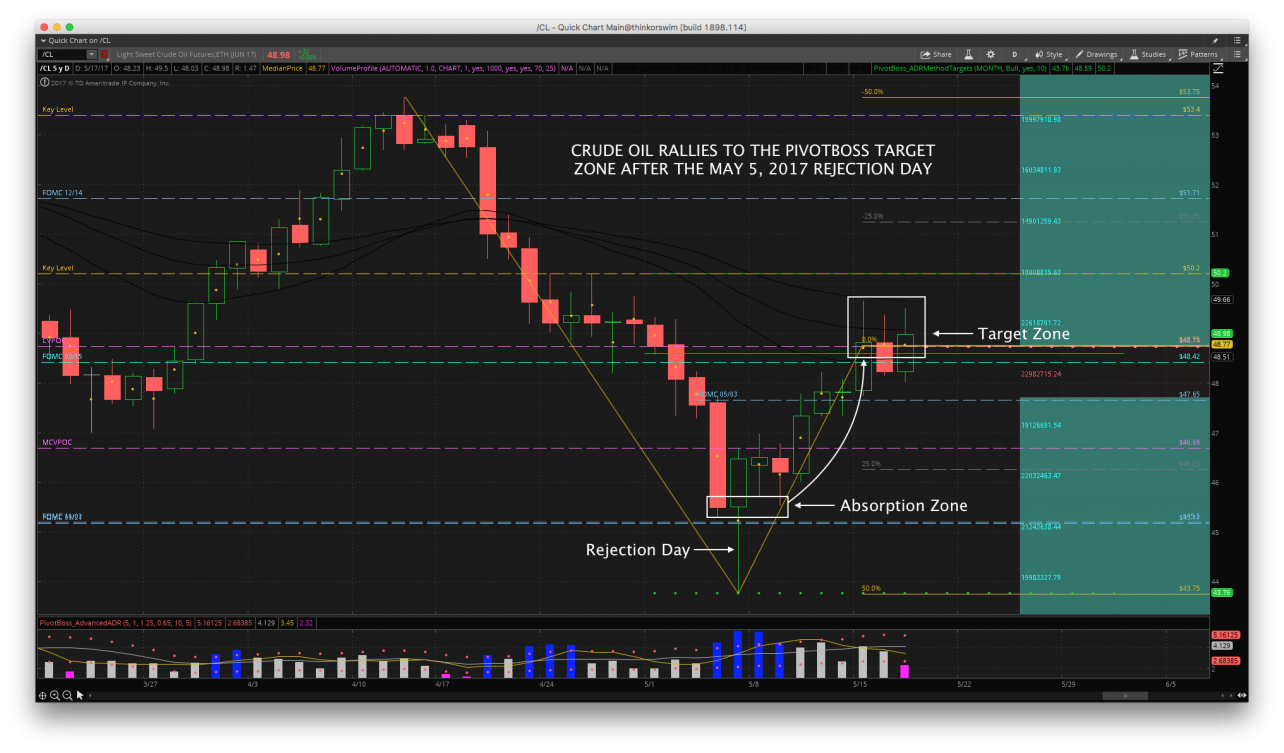 Well, you're in luck, because you'll be able to see an excerpt of the exact analysis that I provided to Members of our Premium Trading Room on the morning of May 5th, wherein I confirm the developing Rejection Day, forecast the potential Absorption Zone, and zero in on the likely upside targets.
In just 10 minutes, we were able to identify a highly profitable swing trade for our traders, with extreme precision. This type of swing trade is one of my absolutely favorites!
Enjoy the video!
P.S. CLICK HERE to learn more about our Premium Trading Room!
Cheers!
Frank Ochoa
Author, Secrets of a Pivot Boss
---
Join our Premium Trading Room and gain access to the 10-Part Executive Training Series: http://pivotboss.com/#premium
Get 30% OFF my best selling book Secrets of a Pivot Boss: http://pivotboss.com/#book
Become an ELITE TRADER with our PivotBoss Masters training: http://pivotbossmasters.com/