Frank Ochoa, AKA PivotBoss, is an 18-year trading veteran and author of the book Secrets of a Pivot Boss. Frank has spent 15 years developing and deploying proprietary algorithms for private and institutional clients. He is the creator of the PivotBoss Proprietary suite of tools, which includes PivotBoss Pivots and PivotBoss Bands. Frank is an elite market forecaster, trader, algo developer, educator, and speaker. You can follow his work in his daily Premium Trading Room, and via his PivotBoss Masters training program for traders.
"Your methods are great, very clear, and most importantly you articulate them better than any other person I've come across in all my years in this business."

- John W.,

Former CBOT and CBOE Floor Trader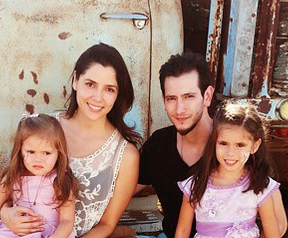 Frank cut his teeth in the stock market after his freshman year at The University of Texas at Austin in 1998, when he used student loan money to fund his first trading account. By his senior year, Frank was offered a position as a trading room intern at Nirvana Systems, a software firm specializing in the development of advanced trading platforms and proprietary trading tools. Within months, Frank was offered a full time position and later held the title of Sr. Market Analyst for the duration of his 10-year career. Frank's unique trading experience and technological background made him a perfect fit for Nirvana's forward-thinking mission of creating fully automated trading algorithms for clients, which was a lofty goal during the early days of algorithmic trading.
During his tenure at Nirvana, Frank wrote daily, multi-market commentary for SignalWatch for nine consecutive years, establishing the reputation as a premiere market forecaster. He also created the popular Trade Masters Series training, created and developed the ProfitBands plug-in, and traded in discretionary, mechanical, and fully-automated trading environments. Frank developed and deployed fully-automated trading algos using advanced Artificial Intelligence, including the use of Neural Networks and Genetic Algorithms. His research often headlined the company's annual trading conference, where he became known as a masterful speaker and educator.
Frank has given speeches for conferences and top trading organizations, including the Market Technicians Association (MTA), the Association for Technical Analysis (AfTA), the Denver Trading Group (DTG), and the Austin Association of Financial Traders (AAFT).
"Out of all the people I follow Frank is the best out there."

- Danny Riley,

CEO, MrTopStep
ABOUT FRANK OCHOA
B.S. in Communication Studies, The University of Texas at Austin
18-Year Trading Veteran
Author, Secrets of a Pivot Boss
Series 3 Certified
Creator of:

PivotBoss Pivots
PivotBoss Bands
PivotBoss ADR Method
PivotBoss PEMA Method
EXPERIENCE
10+ Years as Sr. Market Analysis, Nirvana Systems, Inc.
10+ Years as Featured Trader in Pro Trading Rooms, most recently with the MrTopStep IMPRO Trading Room and the PivotBoss Premium Trading Room
12+ Years Providing Daily Analysis to Institutional and Retail Clients, currently with PivotBoss 
15+ Years as Trading Coach, Instructor, and Educator, currently with PivotBoss Masters
15+ Years with Discretionary, Mechanical, and Fully Automated Trading Experience
10+ Years Experience with Artificial Intelligence, including developing and training Neural Networks and Genetic Algorithms
Developed and Deployed Algos for Managed Futures Fund
International Speaker and Educator
"This book incorporates all of the key tenets one needs to know to successfully speculate in the markets."

- Michele Schneider,

Director of Trading Education and Research, MarketGauge
HOBBIES
Culinary Master
Popular Homebrewer
Skilled Carpentar
Amateur Astronomer
Exercise Maverick
Lifelong Student
FUN FACTS
Worked at NASA Johnson Space Center in the Engineering and Manufacturing Department as a high school student
Worked as a runway model
Last name translates to "The Wolf"
Frank resides in Austin, TX and is happily married to his high school sweetheart Claudia, and is proud father to daughters Olivia and Mia. Frank is an avid chef and homebrewer, and enjoys fitness, astronomy and paper airplanes with his leading ladies.
Be sure to check your email's SPAM and Promotions folders for any registration confirmation emails, which are important to successfully registering for Premium Access.
Start Your 2-Week Trial to the PivotBoss Premium Trading Room!
We value your privacy and would never spam you
Are you a Previous Trial or Premium Member?
+
Just enter your information and click continue on the next page. After paying the trial fee, use the "Existing Member" login option on the registration form. Be sure to check your SPAM or Promotions folder for any confirmation emails.
Forecast Like a Pro

Click here to learn how to analyze and forecast price with accuracy — in any timeframe!

Unmatched Analysis

Be sure to claim your 2-Week Trial to PivotBoss Premium for the latest analysis and trade recommendations

FREE Masters Training!

Gain INSTANT ACCESS to Masters Training that will help you analyze the market (and your risk!) like a pro