PivotBoss.com turned 1 month old last week and I wanted to say thank you for all the positive feedback the site has received. Also, with tongue-in-cheek, I've compiled a list of PivotBoss.com's Greatest Hits – so far!
Thank You!
I wanted to send out a big Thank You to all of you that have visited the site over the past month. Traders from all over the world – 21 countries! – have stopped by to read our analysis. It is my sincere hope that you will continue to drop by and participate in the conversation.
As a token of my appreciation, I have launched my new FREE 50-Page eBook Profiting with Pivot-Based Moving Averages! Get Instant Access and tell me what you think!
Greatest Hits!
Over the last month, we've made some great calls on the site – and the market's volatility didn't hurt!
Having said that, I compiled a list of PivotBoss.com's Greatest Hits – so far!
"If the Dow can get a strong 15-minute close beyond 10,200 or 10,100 to begin the day, we could see nice trending behavior throughout the session – or at least during the morning"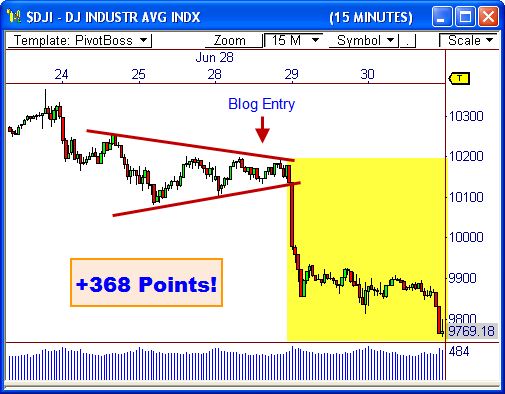 "The daily chart shows MA has formed an Inside Day candlestick pattern, which occurs when the current day's range (low to high) falls within the range of the prior session (low to high). This is universally seen as an indication that a breakout is ahead."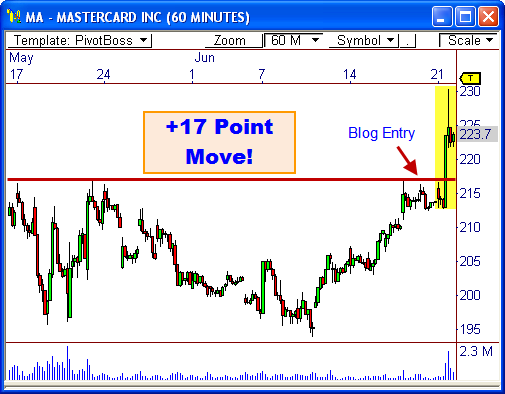 "In this case, CME has begun to reverse down from the upper boundary of the channel and could be headed to the bottom of the pattern at around $282, which is a 22-point drop from today's closing price."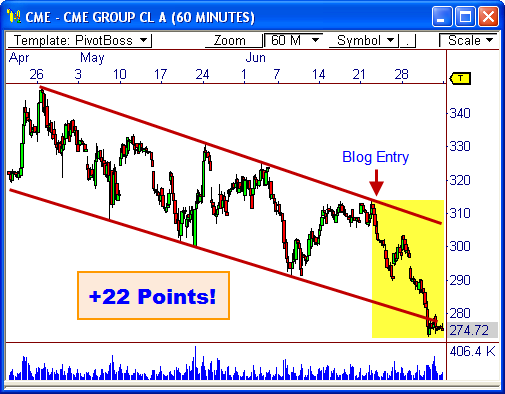 "If the index cannot close beyond 672, and preferably 678, we could see a very sharp downside reversal that pushes price back toward 607 support."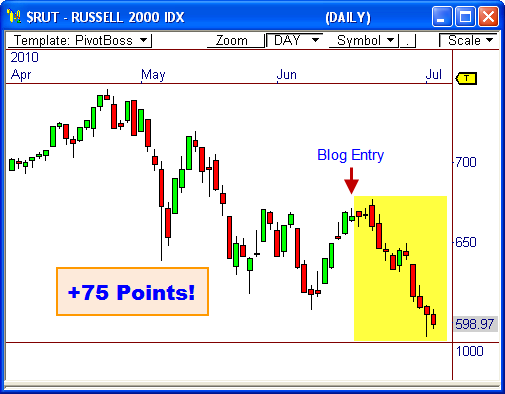 "This candlestick formation is highly bearish and foreshadows a potential retracement ahead. Every significant reversal over the last six months has been highlighted by this type of candlestick pattern, as seen in the chart."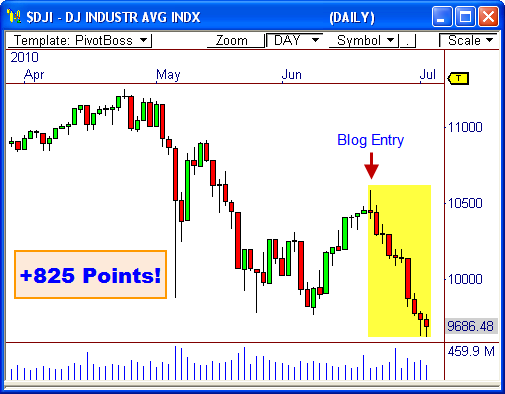 Again, thank you for your support! I hope to continue to provide you with great analysis that you can learn from and incorporate in your trading!
Cheers!
Frank Ochoa
PivotBoss.com
Follow Frank on Twitter: http://twitter.com/PivotBoss