Special Book Offer
January 31, 2013 in Hot Topics
May 15, 2013 in Hot Topics
Here's a look at my upcoming speaking engagements – one webinar, and three live dates, so there's a little something for everyone!
March 13, 2013 in Trade Craft
While I typically write forward-looking commentary and analysis, I wanted to write a piece that showed the anatomy of a trade in 5 simple steps, essentially tying together all the various aspects of the education that I teach. Here's more…
March 3, 2013 in Hot Topics
One of the fastest ways to improve your trading is to improve your targets. The ability to identify accurate targets puts less pressure on your entries, and more money in your pocket.
Have you been thinking about buying Secrets of a Pivot Boss? Here's a deal you're sure to love…
FREE DVD with Book Purchase!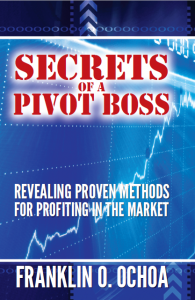 Throughout the month of February, we're giving away the Jumpstart Your Trading DVD free for anyone who buys my book Secrets of a Pivot Boss.**
Secrets of a Pivot Boss has garnered world-wide attention as being one of the best trading books on the market, and is perfect for traders of all experience levels.
As a matter of fact, I still receive amazing feedback from traders all over the world that say how much value they've found in the book.
Trader Feedback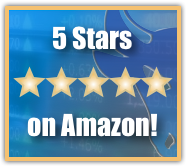 "Thanks for the fast shipping of your book. I have just started reading it and already my understanding of the markets has increased dramatically." – D. D.
"Your Secrets of a Pivot Boss book, which I acquired six months back, was a real eye-opener. I have been successfully doubling my capital since that period! A big thanks for making my life!" – S. G.
How about this recent 5-Star review at Amazon.com:
"As a stockbroker, one reads a lot of books about the market, but nothing made so much sense as Frank's methods. This is a must read." – S. S.
Jumpstart Your Trading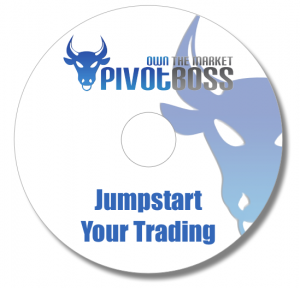 The JYT DVD is a perfect companion to the book because it highlights the best setups from the book, and gives you supplemental information regarding the various concepts you'll discover in it.
As the title implies, this DVD is designed to kickstart your learning of these concepts.
or
** Offer only valid for orders through the PivotBoss Shop (http://shop.pivotboss.com). Valid throughout February, or while supplies last – so hurry!
Cheers!
Frank Ochoa
PivotBoss | Own the Market
Follow us on Twitter: http://twitter.com/PivotBoss